Are you new to structured authoring and topic-based writing? Are you more comfortable with unstructured desktop publishing applications and apprehensive about moving to XML or some other structured authoring environment?
This workshop is for you if you want to know the how, why, and what it is about structured authoring that has other companies pursuing something like DITA, even if, right now, you don't have to do it yourself.
Get the basics of structured authoring and topic based writing in this gentle, but experiential workshop.
Presenter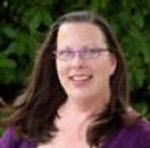 Janice Summers, specializes in helping people who've only ever used unstructured desktop publishing applications learn structured authoring. She's been successfully transitioning Word users to XML authoring for the last 15 years and hasn't lost anyone yet!