Did you know that 95% of recruiters use LinkedIn as their primary resource when recruiting for new positions?
On average, each corporate job offer attracts 250 resumes. Of those candidates, 4 to 6 will get called for an interview, and only one will get the job.
Please join us to learn about how to use this powerful tool. You will learn to develop a robust LinkedIn profile that will get you noticed by recruiters and hiring managers and move you to the top of their list of contacts for an open job.
Navigate effectively through the complex world of making powerful connections, job searching, and ultimately making that next career move with a tool that is used by more than 90% of recruiters.
Learn about joining groups, posting, publishing, and other strategies that will make you pop as a candidate that recruiters will want to reach out to.
Find out how recruiters see your profile and learn ways to further optimize your profile so that you appear in more search results and get more views than the average candidate.
Details:
Bring your computer and an electronic version of your resume and come prepared to do a little work on your profile during the workshop.
Speaker: Marybeth Redmond, Professional Recruiter and Career Coach
Date: Saturday, March 30th, 2019
Time: 8:30 am – 1 pm
Cost: $50
About the speaker: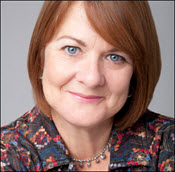 Marybeth herself transitioned from recruiting to coaching in January, 2017 and currently works full time as a Career Advisor for Metis, a 12-week accredited boot camp for Data Science, while building her own career coaching business. (Advanced Career Coaching).
Marybeth provides 1:1 customized career coaching along with facilitating job search workshops in LinkedIn, Resume Writing, How to Market Yourself, Interview training and more. Marybeth can show you how to brand yourself so that recruiters and hiring managers will take notice. Learn how to help recruiters find you!
Marybeth can be reached at marybeth@advancedcareercoaching.com and her website is www.advancedcareercoaching.com.